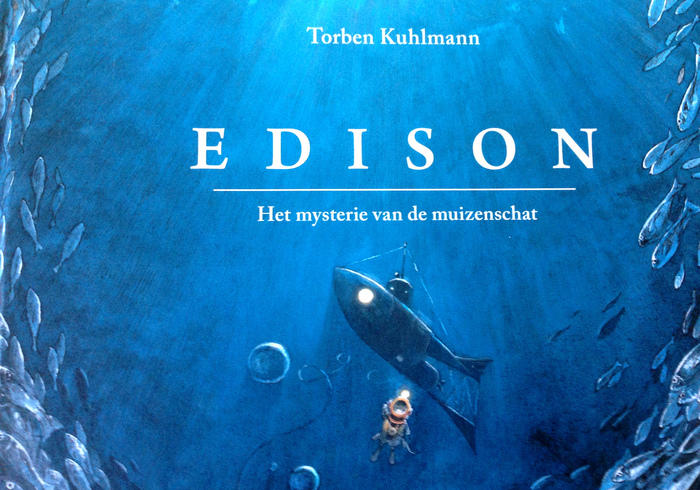 Edison
Author/Illustrator: Torben Kuhlmann
Original language: German
Translated by:
Published: October 2018
Publishers: North-South Books
ISBN13: 9780735843226
Price: € 14.99 (HC)
Age 6 - 100 years
Last October the fourth book by Torben Kuhlmann was published, it is called Edison. Believe it or not, after Lindbergh and Armstrong Edison is again just as brilliant. The little Peter Mouse wants to look for a sunken treasure, but how should he tackle this? This is how this adventure begins!


The illustrations are indescribably beautiful! Torben Kuhlmann has so much attention to detail, for a vintage use of color and he has a brilliant technique. He draws a lot of mice but with the same ease he draws people, cars, planes, rockets, ships as his self-portrait with mouse. You would prefer to call his work art instead of illustrations.
Besides the beautiful drawings the story is immediately catchy. It has everything you could wish for, excitement, humor and a lot of accurate information. Really extraordinary how the author ties it all together!
What can we tell you more about this exceptional book? Read it to your kids or give it yourself as a gift. For adults, the books by Torben Kuhlmann are also a beautiful possession, including Moletown, although this book is not a part of the mouse series.

Three brilliant stars for Edison from the snazzie readers, young and older!