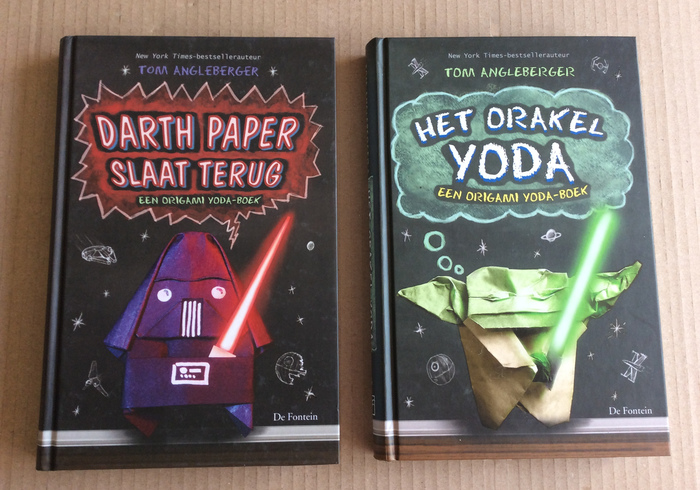 The Strange Case of Origami Yoda
Author/Illustartor: Tom Angleberger
Series: Origami Yoda (7 Starwars characters)
Original language: English
Published: March 2010
Publisher: Abrams
ISBN13: 9780810984257
Price: € 9.99 (HC)
Age: 10-14 jaar
The Strange case of Origami Yoda is written by American children's book writer Tom Angleberger, it is the book that made him famous. There are 3.3 million copies sold worldwide. Maybe you think yet another book about Star Wars, but it's not what it seems.

This book is the first part of a series in which Origami Yoda may be the subject, but the book is more about school. It is about a boy who is being bullied, his classmates think him a loser. But with the arrival of Origami Yoda something changes at school ...
Because of the diary-style of writing, the book reminds us a little of Dairy of a Wimpy Kid. It is also full of doodled drawings and the pages look smudged and wrinkled. But the story is written with absurd humor, which makes the older monsters really laugh out loud. So very good!
Nice that the first two books of the series now cost € 5.00 each. Especially with Sinterklaas soon coming to school. A small price for a nice hardcover book which gives so much LOL :D
Three stars for The Strange Case of Origami Yoda!