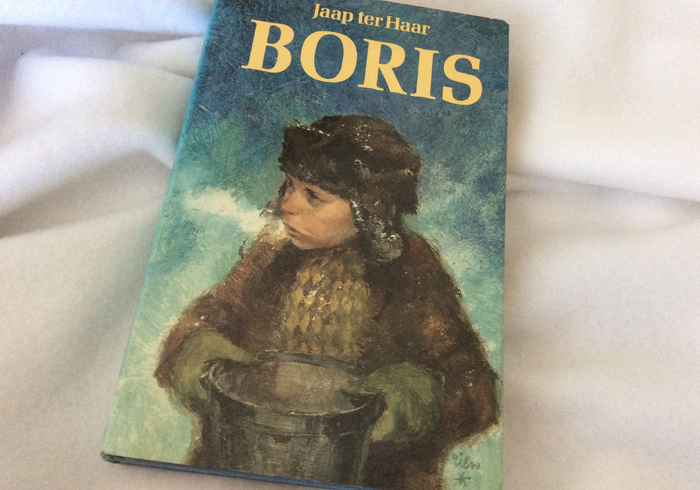 Boris
Author: Jaap ter Haar
Illustrator: Rien Poortvliet
Original language: Dutch
Translated by: ?
Published: 1994
ISBN13: 978-0153022326
Price: $ 8.55 (HC)
Age: 9-12- years
The month of May is every year about remembrance of the second world war. The people who died are remembered and freedom is celebrated. But not only in the Netherlands it was a difficult time. In 1965 Dutch historian Jaap ter Haar met a Russian young man in Leningrad, the real Boris. After hearing his story Jaap ter Haar wrote this book. It is an exciting and moving book.

The story is set in Leningrad, 1942. The city is already a year besieged by German soldiers. A Russian boy takes care of his sick mother, but there is no food to be found in the city. Boris and his friend Nadia go searching for food outside the city, it's a dangerous journey ...
In the original Dutch book from 1973, the black-and-white illustrations were made by Rien Poortvliet.
The drawings are realistic and show in their sobriety the essence of the story, they are really good.
The book is still important for young readers, especially in troubled times like today.
The Physical books are only used for sale, but the hip ebook is instantly available. Fortunately, because it is a beautiful book that remains important to read for each generation as long as war exists in the world.

Three promising, bright stars let the young snazzie readers shine on this book!