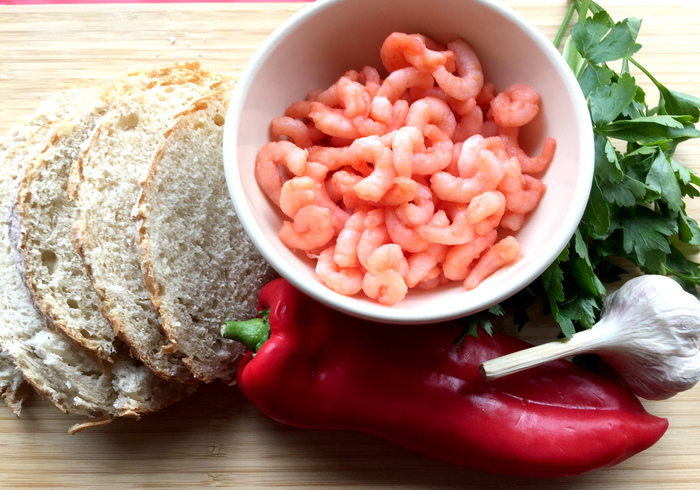 Shopping list
4 slices country bread
olive oil, for frying
½ red chili pepper (or bell pepper)
½ bunch flat parsley
1 garlic clove
2-3 small anchovies
200g prawns
extra virgin olive oil, for serving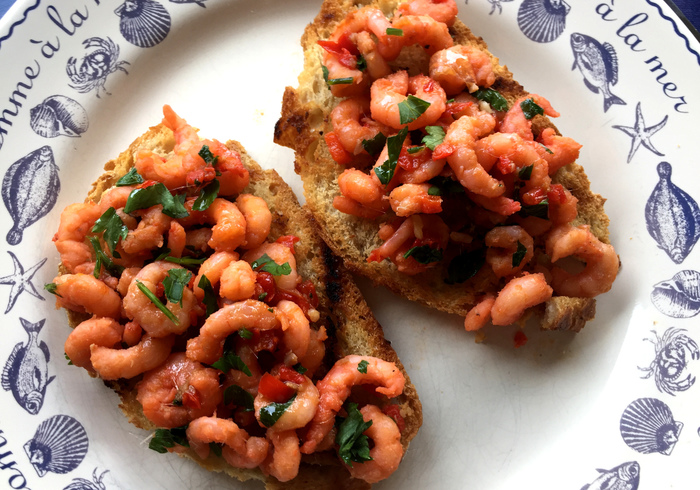 For Dad or Granddad we make these super delicious Italian Bruschetta with shrimp and anchovies, served with a glass of white wine. Another great recipe by Gennaro Contaldo. Delicious, easy to prepare and quickly done, what more can you wish for? We think it will make (Grand)Dad very happy, on Father's Day! :))
Here's how you make Bruschetta con gamberi e acciughe
Chop the chili / pepper finely.
Cut the anchovies finely.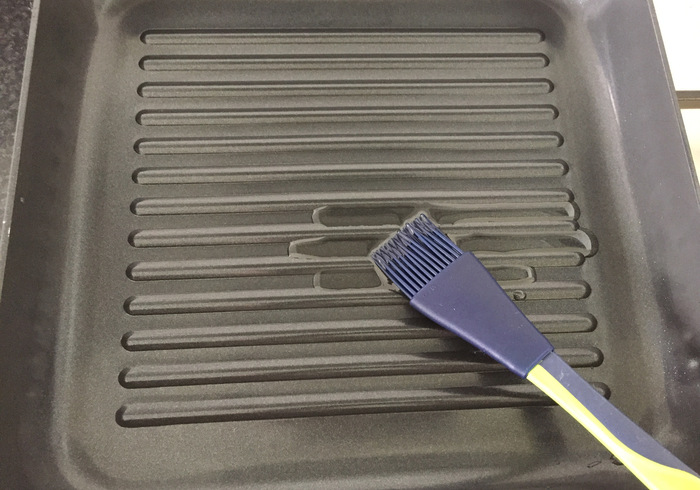 Brush the skillet with olive oil.
Fry the bread golden brown.
Fry the garlic briefly too.
Fry the anchovies a minute.
Add the shrimp, fry a few mins.
Stir in the parley but save some!
Spoon the shrimp mixture onto the bread.
Sprinkle with parsley and drizzle the Bruschetta with extra virgin olive oil.
Happy (grand) Father's Day to you all!