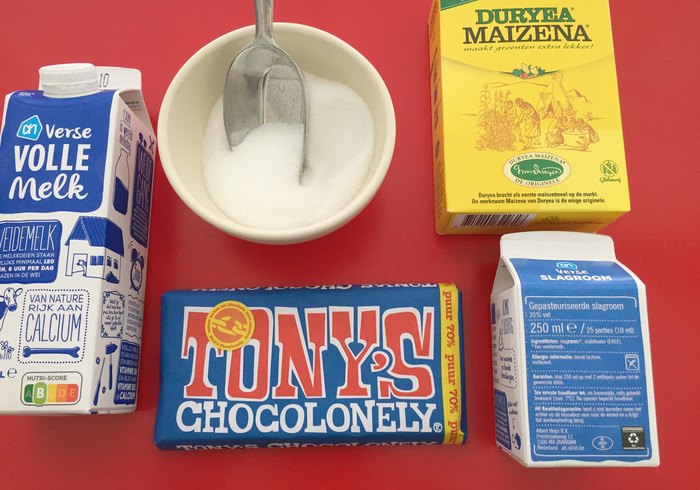 Shopping list
Chocolate Milk
240 ml whole milk
250 ml double cream
4 tablespoons fine granulated sugar
3/4 teaspoon cornstarch
150 g dark chocolate, chopped

Garnish
125 ml whipped cream
1 tablespoon fine sugar
chocolate shavings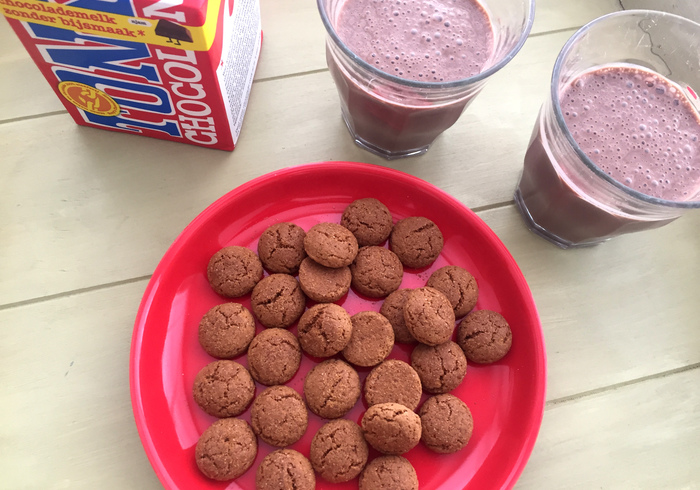 No Sinterklaas party without hot chocolate, at snazzie's. And have we now found a nice one, Cioccolata Calda from Italy! This chocolate milk is not for the youngest mini-monsters, it is too rich. For them we pour the lovely Tony's chocolate milk. But for the older mini and maxi monsters - the chocolate lovers - is this recipe the best!
How to make Cioccolata Calda
Beat the double cream until stiff, set it in the fridge until later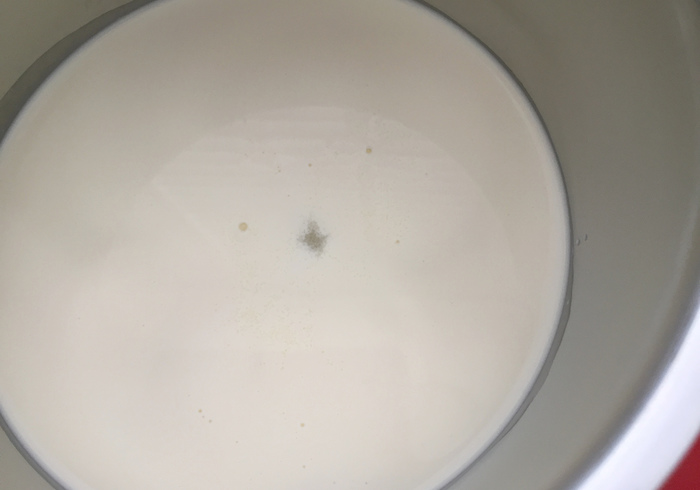 Put 180ml of the milk in the pan.
Add the sugar and double cream to it.
Put it on medium heat, stir occasionally.
Stir a cornflour paste with the 60 ml milk.
Meanwhile chop the chocolate finely.
Wait until the milk bubbles along the edge.
Then stir in the cornstarch paste.
Keep beating in the cornstarch paste for 1 minute
Turn the heat to medium low.
Keep stirring for 5 minutes.
The hot chocolate has now thickened nicely, pour the mugs half full
Pour the hot chocolate into the cups.
Decorate with whipped cream and chocolate shavings.
Do mind, the cooler the hot chocolate gets the thicker it will be
Happy pakjesavond to you all!