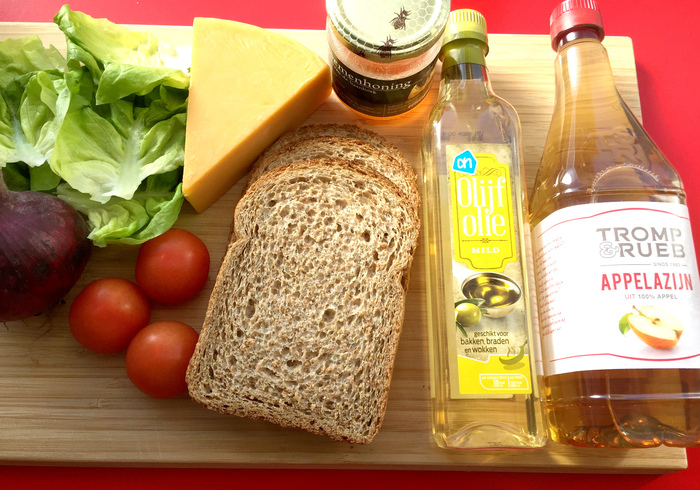 Shopping list
30g salad leaves
6 cherry tomatoes, halved
50g mature Cheddar, grated
2 slices whole wheat bread, in pieces

For (quick) pickled onions
½ red onion, thinly sliced
½ teaspoon runny honey
1½ teaspoon cider vinegar
pinch sea salt
1 teaspoon olive oil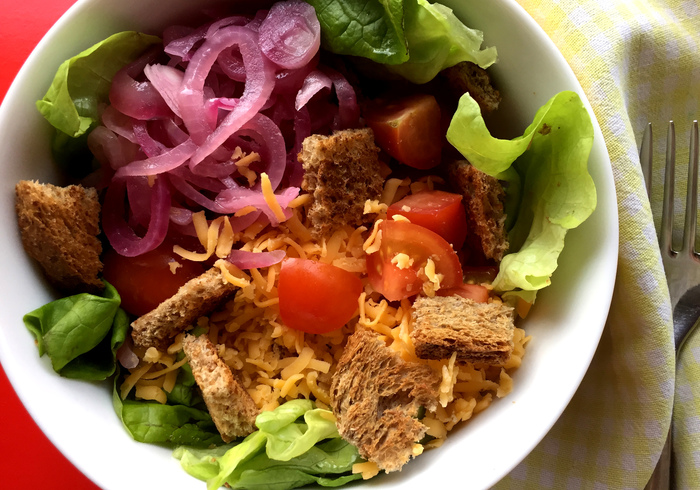 Today for lunch we eat a slim salad from the UK, a Plowman's Lunch Salad. What makes this salad so delicious and fresh are the sweet and sour onion rings. Which we can quickly preserve ourselves, along with crisp lettuce, tomatoes and spicy cheese.
How to make a Ploughman's Lunch Salad
Preparations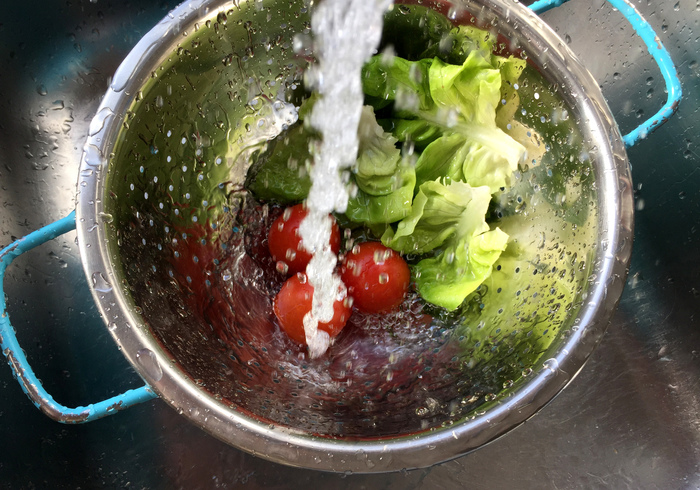 Wash and dry the leaves and tomatoes.
Cover all and put in the fridge.
Cut the onion into thin rings.
How to make sweet-sour onion rings
Place honey, vinegar and salt in a pan.
Add the onion rings and water.
Bring the onions to a boil.
Allow the onion mixture to cook for 1 minute
Place onions, liquid, oil in a jar.
Put 30 minutes in the fridge.
Cut the bread into cubes.
Place the Ploughman's salad in a bowl.
Take the salad to school or work in a lunch box.
When ready to eat, mix it all together so the vinegary onions and oil act as a dressing.