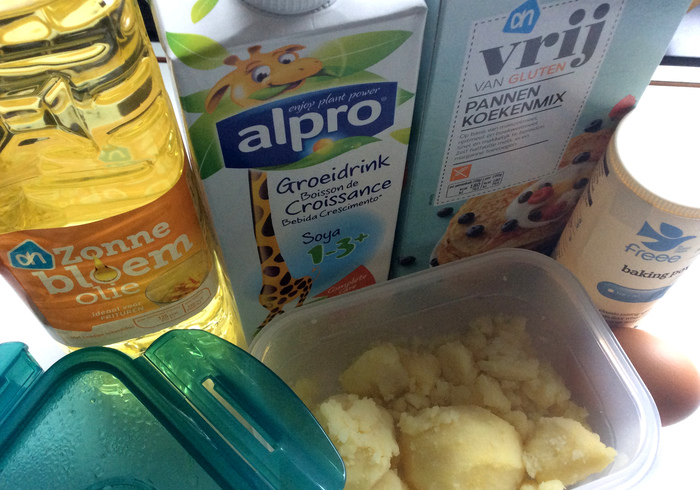 Shopping list
45g gluten free pancake flour
1/2 teaspoon gluten free baking powder
1 free range egg
80ml (Alpro soy-) milk
30g mashed potatoes
sea salt & freshly ground pepper
1 big slice of ham
1 big slice of Gouda cheese
2 colours cherry tomatoes
a handful of grapes
1 gluten free Madeleine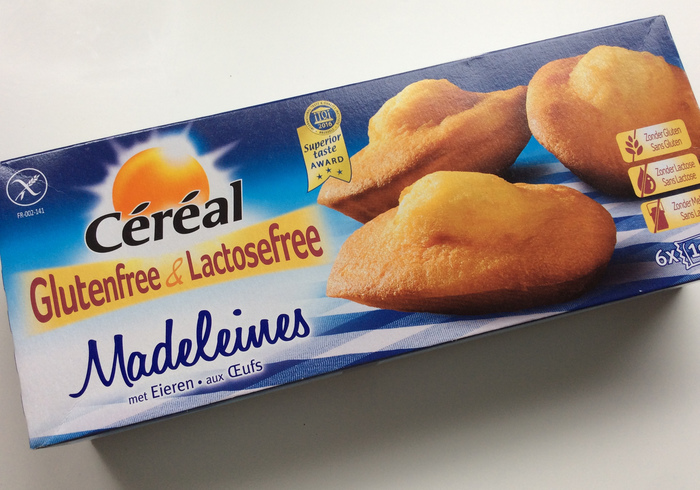 Since back in school the kids just got used to fun Bento boxes for lunch, but gluten-free bread is impossible to cut into shapes because of crumbling. How to explain to a 3-year old mini-monster that there will no longer be dinosaurs in the lunch box because he can not digest gluten? Then we found an alternative!
The gluten free pancake batter can be made the evening before needed, just put it in the fridge overnight. In the morning you give it a good stir then bake 4 pancakes at once, in a large frying pan.

How to make gluten-free potato pancakes
Blend some left-over potatoes with a tablespoon of milk.
Place the flour, baking powder, egg, milk & the mash in a big bowl.
Season with salt & pepper then whip it into a batter.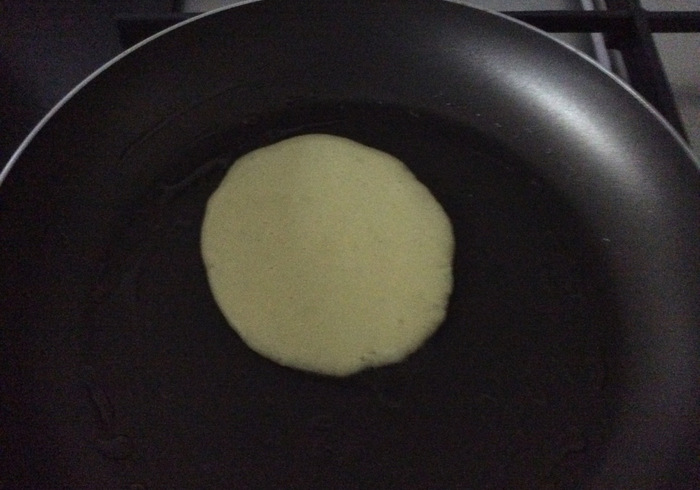 Heat the oil, cook the pancakes in a non-stick frying pan.
When the pancake starts to set on top you flip it over.
Allow the pancakes to cool first.
Place ham between each two pancakes.
From 4 pancakes we can cut three dinosaurs.
Cut dino's out of cheese, put in between.
We made three different dinosaurs.
Stick cute prickers in the pancakes, fill up with tomatoes.
Put also fruit and a gluten-free snack in the Bento box.
In the morning a very happy little boy leaves for school with his gluten free Bento box, have a nice school day!