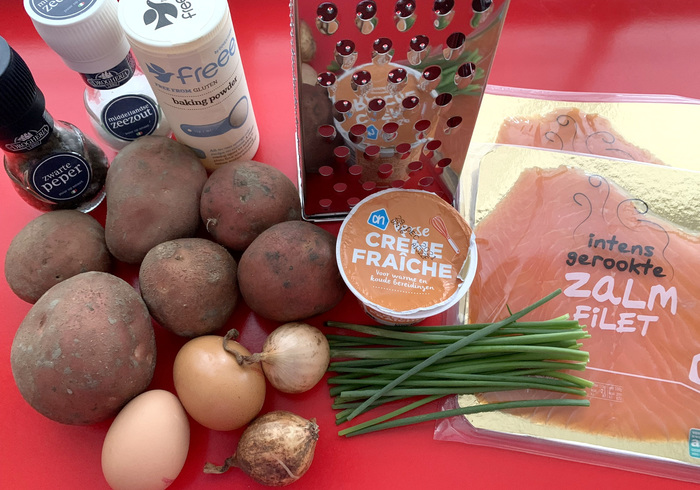 Shopping list
750g red skinned potatoes, peeled
1 teaspoon baking powder
1 onion, peeled
2 free-range organic eggs
3 tablespoons flour
salt freshly & freshly ground black pepper
4-5 tablespoons sunflower oil (kosher)
200g smoked salmon
250g crème fraiche
chives
our homemade apple sauce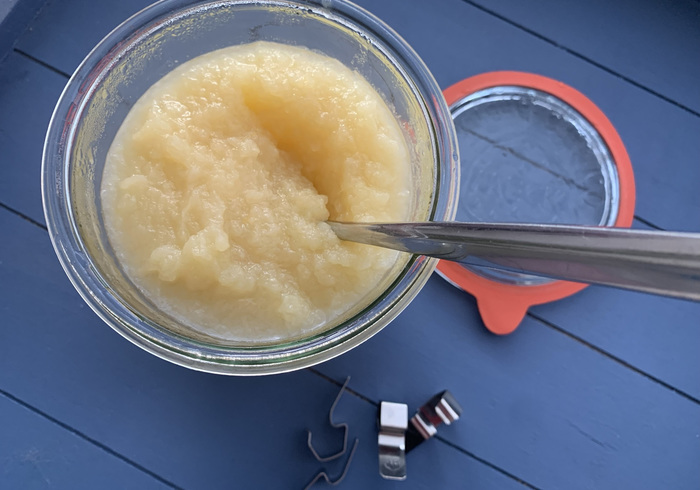 Today we make the Latkes to go with yesterday's apple sauce. Very tasty for children, but something savory on the side also tastes very good and you have a choice. Hence two flavors tonight!
How to make Latkes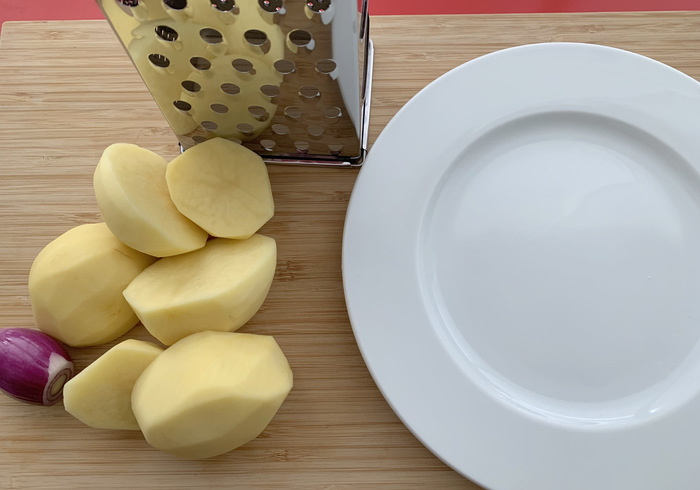 Wash and peel the potatoes and the onion.
Grate the potatoes and the onion coarsely.
Put a clean tea towel in the colander and put in both.
Make a pouch and twist the water out of the potatoes.
Spread the grated potatoes and repeat.
Beat the eggs frothy using a whisk.
Add flour, baking powder, salt and pepper.
Beat until combined, smooth and without lumps
Fold the grated potato into the egg mixture.
Place the pan on medium heat and add some oil.
Spoon heaps of potato into the pan an flatten them.
Fry the Latkes golden on both sides.
Fry the Latkes in batches and adding oil if needed.
Let the Latkes drain on kitchen papier, to absorb excessive oil.
Serve the latkes with the apple sauce on the side.
Cut the chives finely and stir it into the sour cream
Serve the cream&chives and the smoked salmon also on the side.