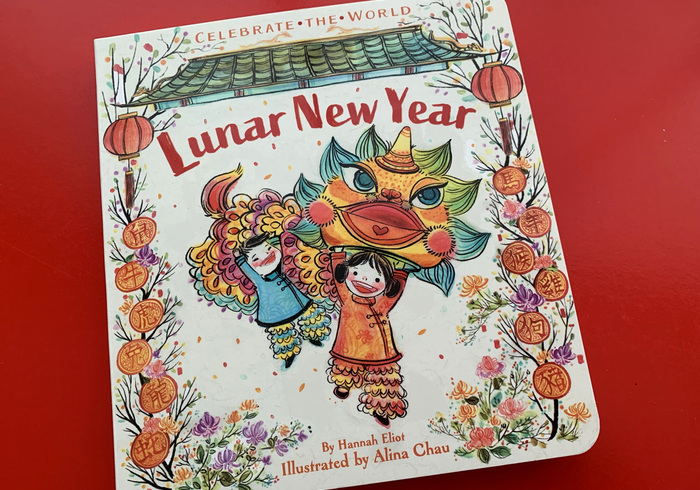 Lunar New Year
Author: Hannah Eliot
Illustrator: Alina Chau
Series: Celebrate the World
Original language: English
Published: July 2019
Publishers: Simon & Schuster
EAN: 9781534433038
Price: € 10.99 (Board Book)
Age: 4 - 6 years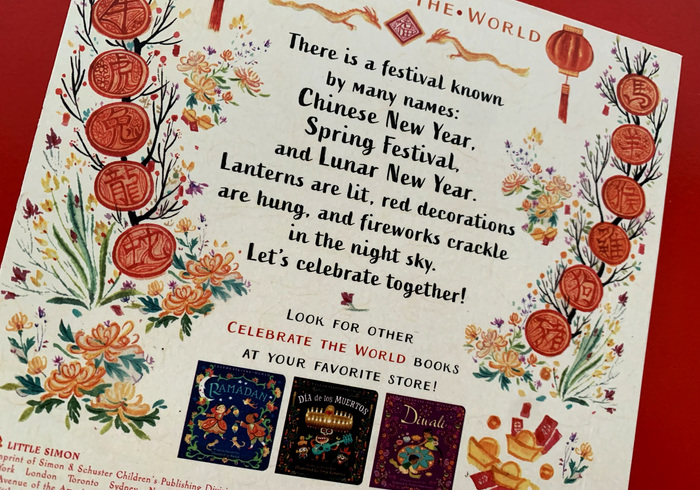 For Chinese New Year we read Lunar New Year with the mini monsters, another lovely cardboard book by Hannah Eliot. All New Year's rituals from China are included and (not surprisingly!) these often resemble those of the other world festivals, such as the Buddhist, Islamic, Jewish and Western rituals.
The Chinese Zodiac is typical for China, every year it is a different animal's turn. It looks and doesn't look like our zodiac signs and actually it's very different. Praying or offering to gods, ghosts or ancesters, cleaning and decorating the house, seeing your family, all together eating good food, giving and receiving presents and setting off fireworks, those are the communalities that we all have in the world. That is why it is good to introduce young children to it. We are all together on this little planet called Earth!
Illustrator Alina Chau has built a beautiful bridge from the old traditions to the young Chinese families in her drawings. They are traditional and hip at the same time. Our youngest mini-monsters also love this book from the series! And nice, we've seen all kinds of other fun titles on her website!
Three sparkly shining stars for Lunar New Year, from snazzie's youngest mini-monsters and their readers!