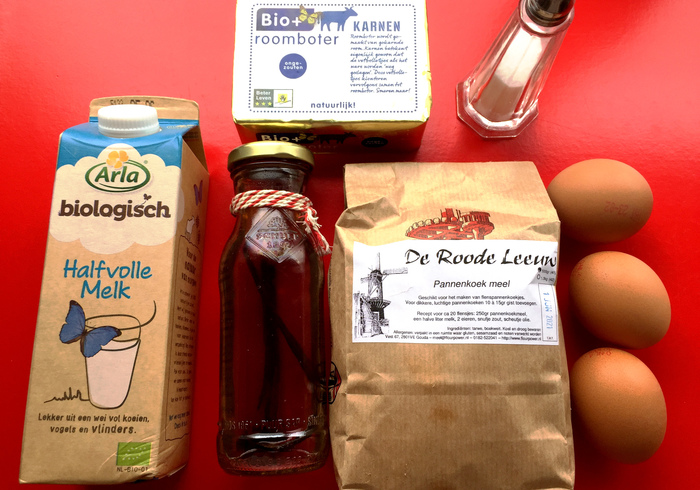 Shopping list
2 large or 3 small free-range organic eggs
500 ml milk
250g pancake flour
a pinch of salt
1 teaspoon sunflower oi
1 teaspoon vanilla extractl
optional: syrup; icing sugar; Nutella; banana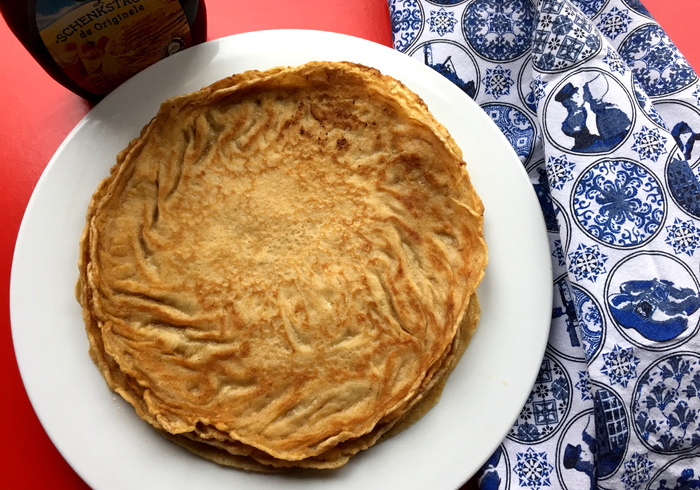 On March 19 it is National(Dutch) Pancake Day again and so we have various delicious pancake recipes on snazzie, this month! First our basic pancake recipe again because that will go a long way! Today we make our pancakes extra tasty, with Nutella and banana. The mini monsters love it!
Here is how you make Nutella / banana pancakes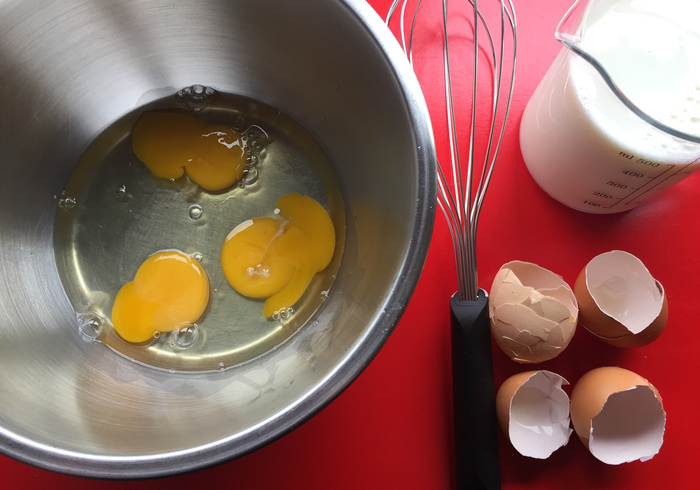 Break the eggs in a big mixing bowl.
Add the milk to the eggs and whisk.
Sieve flour and salt into another bowl.
Make a well in the center of the flour mixture.
Pour half the egg mixture into the well.
Stir from the center to the outside.
Slowly pour in the remaining egg mixture.
Finally stir the teaspoon of oil and the teaspoon vanilla extract into the batter
Allow the batter to rest for minimal half an hour.
Cover the bowl of batter with a warm, damp tea towel.
Heat the oven on low temperature, put a large plate in the oven then place the frying pan on middel low heat
Melt a knob of butter in the frying pan.
Pour in the batter and swirl the pan.
Fry the pancakes golden brown.
Slide the pancakes onto the warm plate in the oven
Keep the pancakes warm until the batter is gone.
The basic pancakes are ready now.
Spread Nutella on one half of the pancake.
Place banana slices on top.
Fold the pancake in half and trickle on some more Nutella.
But with any other fruit on top the pancakes are very yummie too!
Cut for the little ones the points from the sticks!