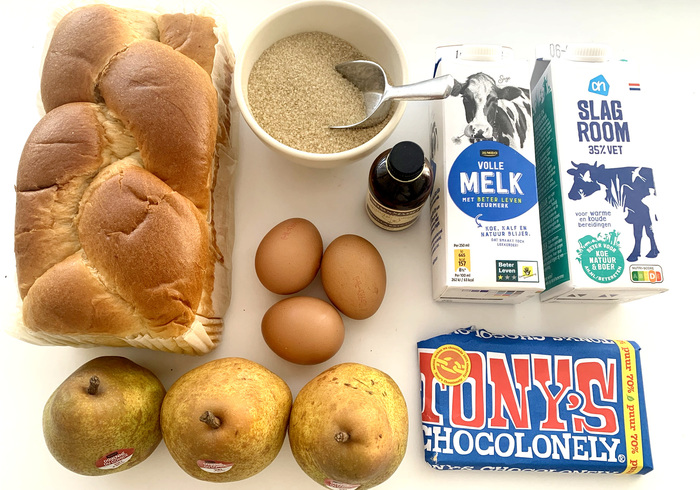 Shopping list
a brioche loaf, 400g
a tin of pears in juice, drained, 400g
or 3 large fresh ripe pears
75g dark chocolate, chopped
For the custard
3 large free range organic eggs
75g golden caster sugar
1 teaspoon vanilla extract
150 ml double cream
600ml whole milk
250 ml double cream, to serve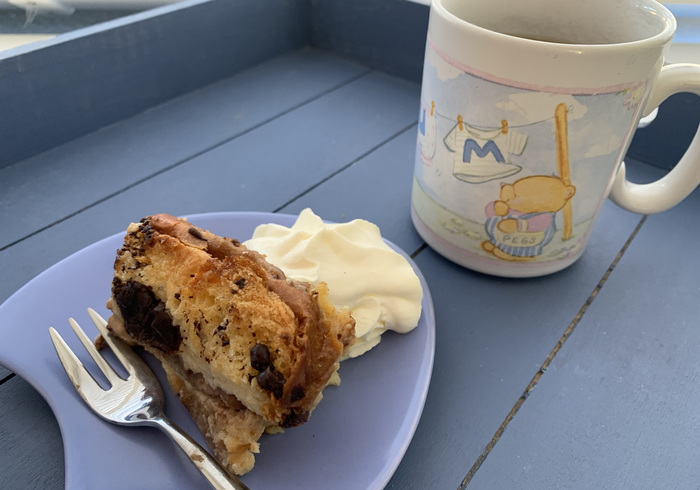 A favorite children's dessert and really perfect for Mother's Day is the Chocolate Pear Brioche Pudding. Very tasty, with fresh pears and whipped cream and you don't have to spend hours in the kitchen. Mummy happy and the mini-monsters too, what more could you want?
How to make a Chocolate Pear Brioche Pudding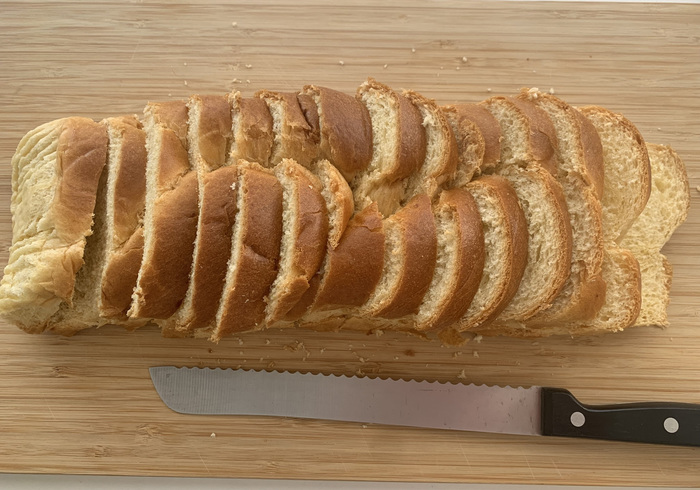 Place a layer of pears on the bread.
Chop the chocolate finely.
Sprinkle it on top of the pears.
Cover the baking dish with cling film
Set the oven dish aside for now and make the custard
Beat the eggs until frothy in a large bowl.
Beat the remaining ingredients into the eggs.
Pour the custard over the brioche bake.
Cover again and place the dish in the fridge.
Place the oven dish about 30 minutes in the refrigerator, so the bread can soak up the custard
Bake the Brioche pudding for 35-40 minutes.
Let the Brioche Pudding cool slightly.
Beat the cream with the sugar until stiff.
The first slice is for Mum!
With tea and flowers on the side.